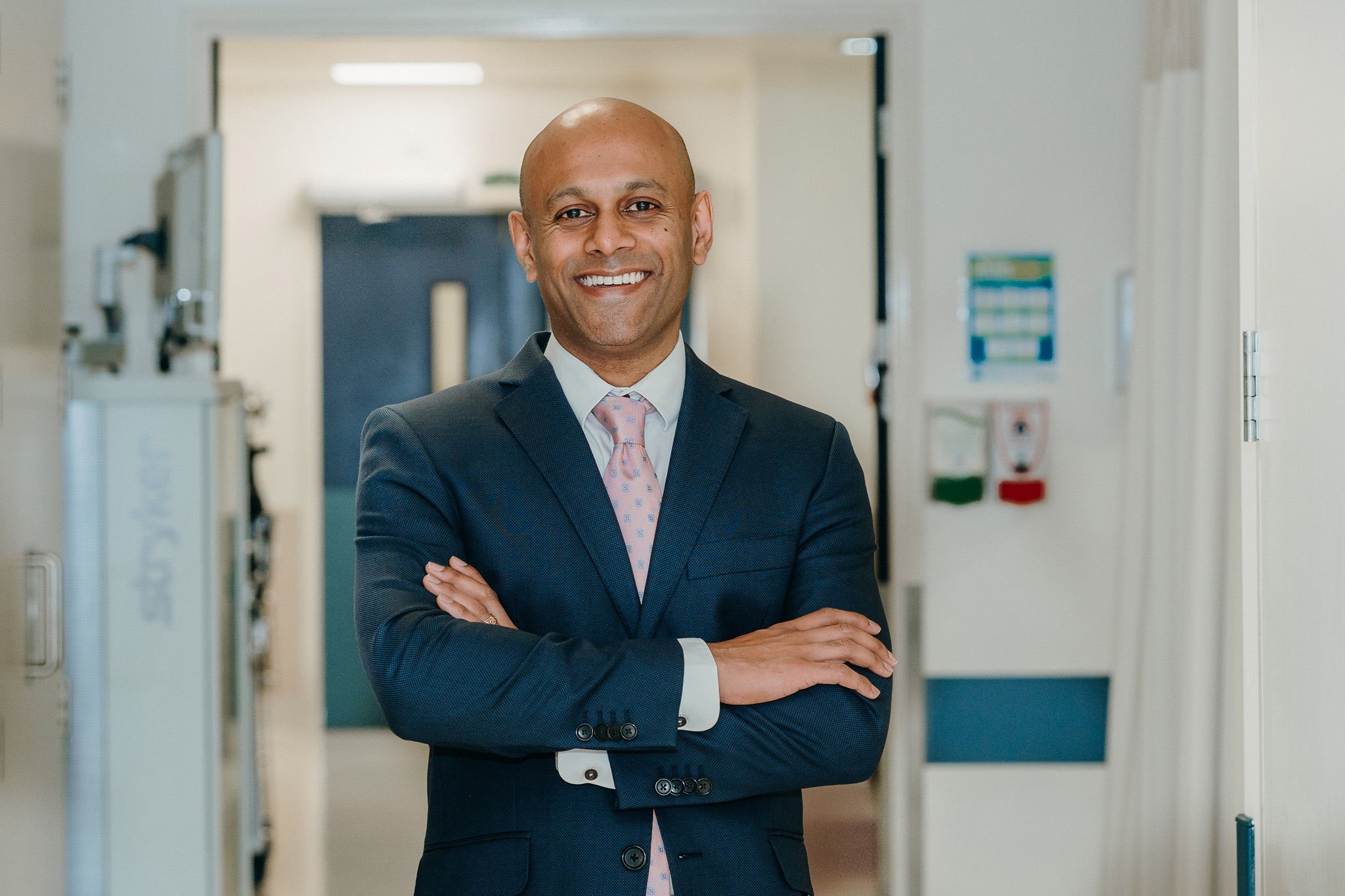 From the Surgeon
Most patients appreciate candid, thorough information about their condition and treatment. This website has been designed to educate my patients on their surgical condition, the procedures I can offer and other aspects of my practice.
Mr Rajesh (Raj) Patel is a New Zealand trained general surgeon specialising in oncoplastic breast cancer management and surgery, endocrine surgical treatment and in particular thyroid and parathyroid surgery, and melanoma surgery, including lymph node surgery. He is also trained in the wider surgical management of skin cancer, which includes squamous cell carcinoma and basal cell carcinoma.
His sub-specialty training included:
Fellowship in Endocrine Surgery, Calgary, Canada – specialising in parathyroid, thyroid, and adrenal diseases
Fellowship in Breast Surgery, Melbourne, Australia – specialising in oncoplastic breast surgery
Honorary Melanoma Fellow, Melbourne, Australia – specialising in melanoma and skin cancer.
Raj consults from Northland Surgical and Endoscopy in Whangarei and operates at Kensington Hospital.
Raj treats all his patients like his family, and always gives personalised, honest and specialised expert surgical care to the patients of Northland.
Raj is also full time at Whangarei Hospital where his practice is almost 100% cancer management and Raj has operated on over 400 cancer patients- this is an astounding 100 patients per year since Raj has been in Northland. These cancers have been mostly breast cancer and melanoma cancer. Raj is the main melanoma surgeon at Whangarei Hospital and is one of three breast surgeons.
Raj also performs surgery for inguinal and umbilical hernias, lipoma, and gall bladder surgery. Raj can also provide gastroscopy services.
Raj is the patron to the Breast Cancer Support Northland Trust. This amazing group supports breast cancer patients in Northland. Raj is honoured and proud to be a part of this group.
If you wish to discuss further, please come into the office for a consultation.
Our Services
Breast, Thyroid, Parathyroid, Melanoma (skin), Gastroscopy &
General Surgery.
Breast Surgery
Breast cancer is one of the most commonly occurring cancers in new Zealand. Mr Patel treats breast cancer almost every day in both his public and private practices.
Endocrine Surgery
The two endocrine diseases that Mr Patel can help with are certain thyroid diseases and hyperparathyroidism.
Hernia Surgery
Most hernias cause no problems and people learn to live with them. However, some do cause problems and the most common complaint is pain.
Lipoma Surgery
Lipomas are benign (non cancerous) growths of adipose (fat) cells under the skin. These are common and can range in size from just a few millimeters to 30cm.
Skin Cancer Surgery
New Zealand has one of the highest rates of skin cancer in the world. Squamous cell carcinoma (SCC), Basal cell carcinoma (BCC) and Melanoma are the most common.
Gastroscopy
A gastroscopy is a relatively simple procedure, to visualise the oesophagus, stomach and
duodenum (first part of the small intestine).
Our Team
Our team at Rajesh Patel Surgery
Our Affliated Providers
Click on the logo's to find out more information on what cover is provided by our Affiliated Providers